I've finally figured out what's wrong with America today. We're on the tour bus to Idiotville and no one is questioning anything.
When private clients book me for events out of town, I usually end up with some free time between call times. Today was no exception, so I decided to go to the John F Kennedy Space Center in Titusville.
https://www.kennedyspacecenter.com/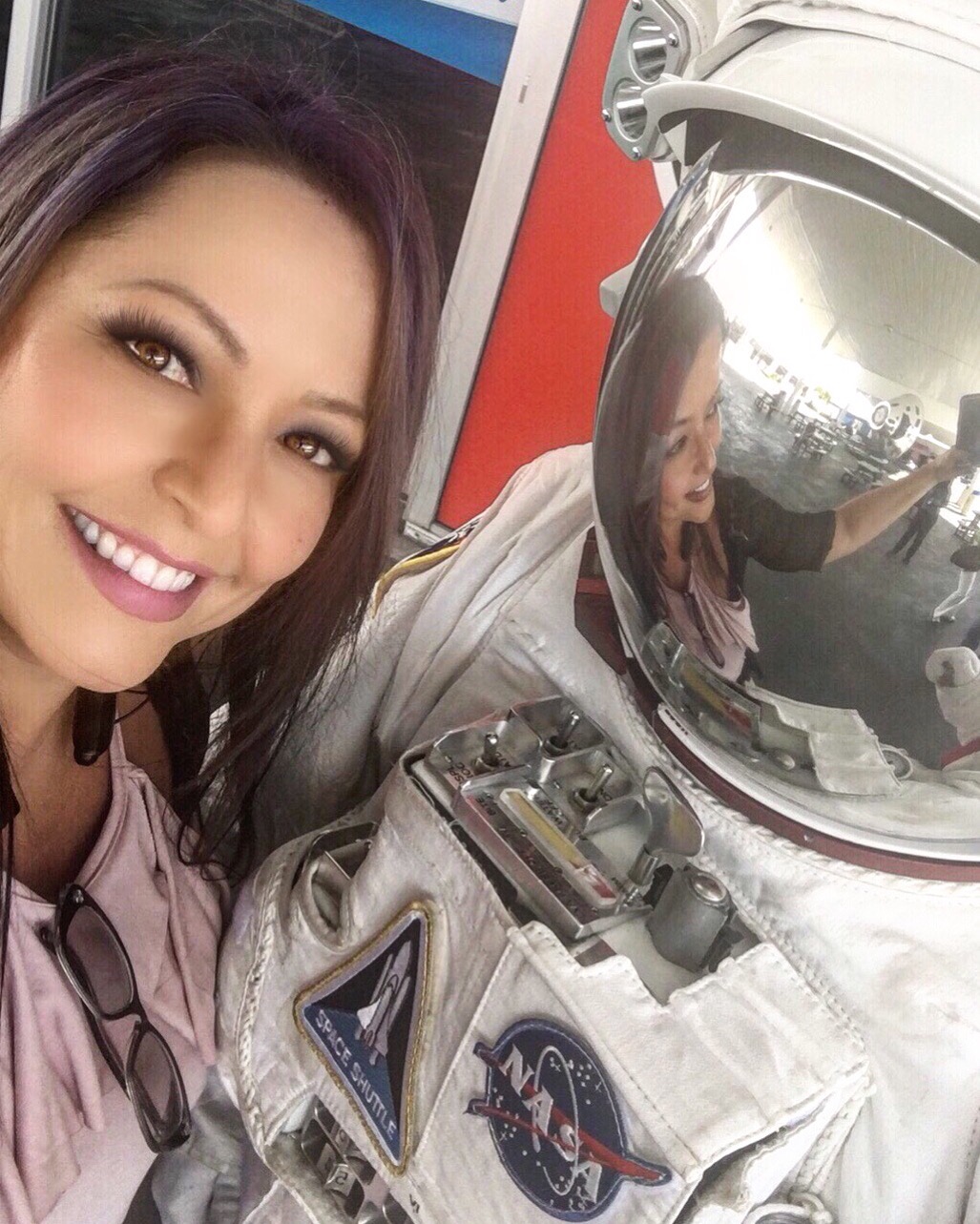 When we arrived, we went to the window to purchase our tickets from someone that I could be related to. My friend, an annual pass holder, used her discount to purchase additional tickets for us. When my friend asked about some of the available tours, my Asian aunt asked her why she wasn't going to show us around. I couldn't hide my amusement at the absurdity of her comment.
The first thing that concerned me when we arrived, was the perception of increased security. After Tuesday's event in New York, where a crazed driver mowed over pedestrians, killing 8 people and injuring almost a dozen, there were slower lines entering the space center because of security checks. I walked through the metal detector, then had my backpack checked by security. The guard asked what my white box contained and I told him a camera lens. He took my word for it and didn't even open the small heavy box.

After going through the rocket garden tour with a Buddy Holly meets Drew Carey doppelganger, we decided to grab some food. The Space Center recently changed their food ordering system to a touch screen WaWa format. Unfortunately the screen was not touch sensitive, so ordering takes three times as long. User error, in addition to there only being two screens, makes this process completely inefficient in comparison to actually paying humans to do this job. The minimum wage that people are paid, isn't even near what the profit margin is on food cost, much less the lost revenue for frustrated patrons who eventually give up trying to use the system. There still was an employee there manning the touch screens to accept cash payments. I feel adding back the one employee that was probably displaced, would result in more food sales.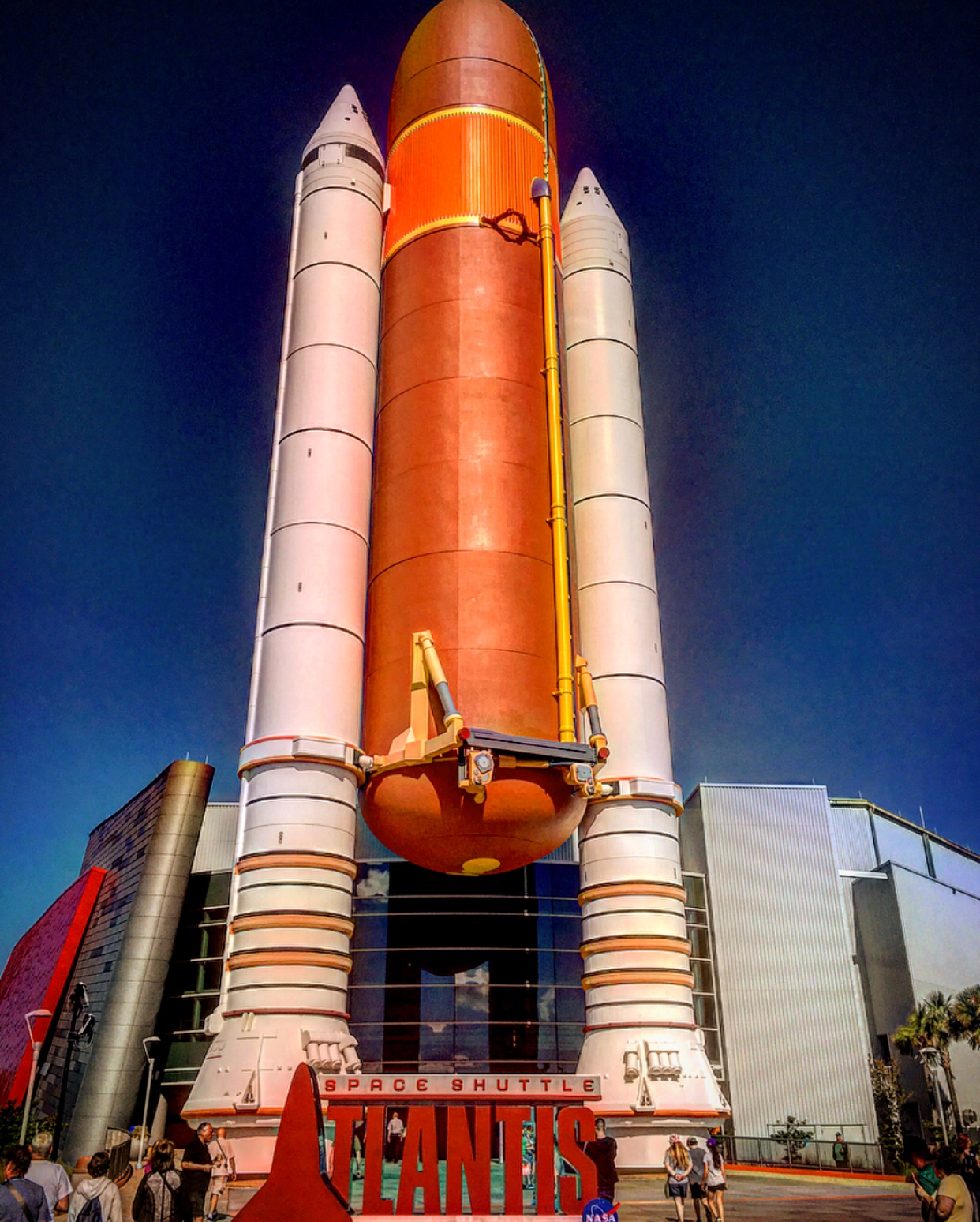 We decided to board the bus for the NASA tour, which was estimated to take 45 minutes. Our tour bus driver, who reminded me of a less obnoxious Rosie Perez, started the tour explaining the locations that we would be seeing during the excursion.
She pulls into a building area and realizes that her usual exit area is apparently coned off. She says, "Uh oh, we can't get out now." She sits parked, as she's trying to figure out what to do. I instantly have visions of Austin Powers in the hallway and I'm laughing. One of the gentleman standing near by, walks to the cones and removes them so that we can get through. Thank goodness for those NASA scientists.
At one point, we were at a location by the launch pad and there was new construction going on nearby. She narrates the tour and said that they're building something, but she's not sure what it was. I looked at my companion and chuckled hysterically. I looked around and saw a bunch of blank stares. No one found this as funny as us, apparently.
Next on the tour was a random large snake in the road. It appeared to be a diamond back sitting in the dirt road. Our driver stopped in amazement. The German tourists in the row in front of us were excited by this wildlife appearance.
As we exited the area, another tour bus approached coming from the opposite direction. She stopped and told the other driver that the area was coned off. The driver looked at her in confusion and told her to just go out the other exit. We then turned the bus around to go out the proper exit.
The tour continues and she states that we'll be heading towards the exit. There's a bridge that we will pass by and usually there are gators and manatees she says, but she won't be able to stop. As we pass, we see a gator and I see more excitement from the group over the wildlife, than the actual space tour.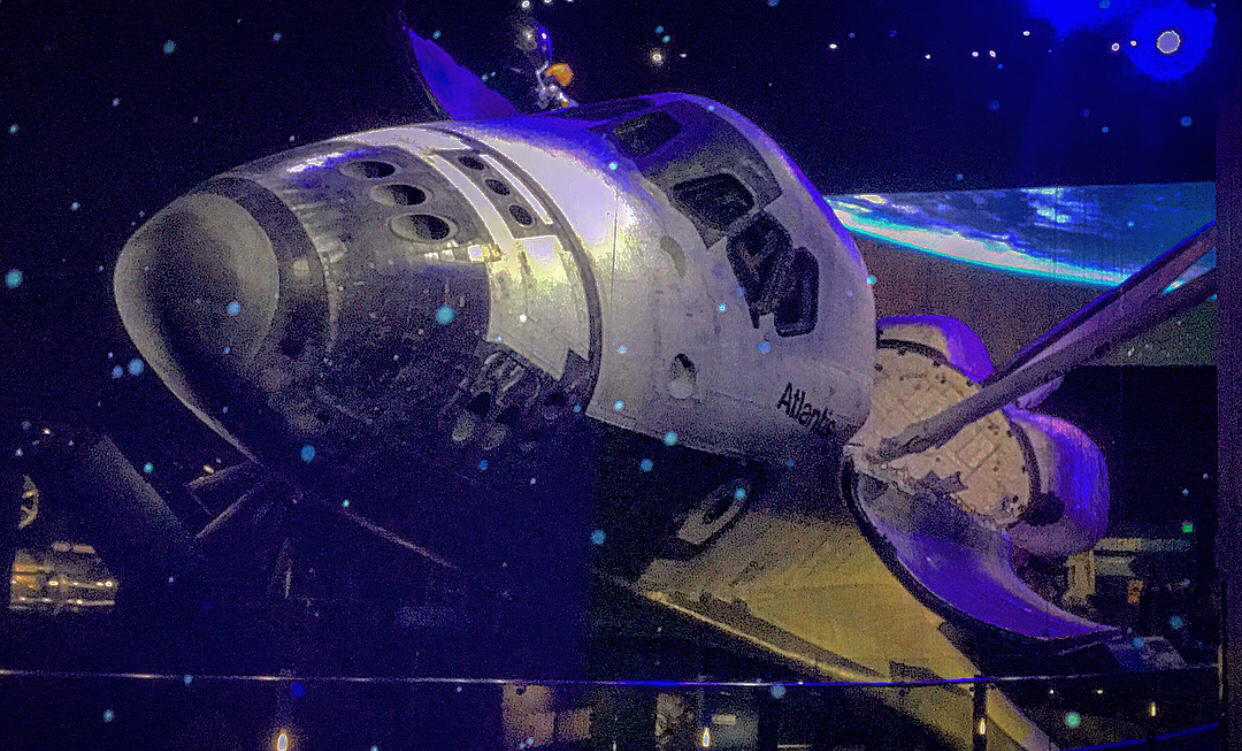 After completing the Apollo and Atlantis tours, we decided to leave the space center. My pass holder friend wanted to stop by guest services and provide feedback on the lack of customer service throughout the day. They listened patiently, apologized and offered us a free visit in addition to ice cream. We then headed to get our free ice cream prior to leaving. The card the lady gave us for the free ice cream stated "unhappy customer" on it. As we approach the window, crackhead Wilfred Brimley advised us that we would be limited to soft serve ice cream only and in one of three flavors (reluctantly adding complimentary sprinkles). He only wanted to comp one free ice cream at that, but then stated that the lady who wrote the card was his boss. When I approached the window for my turn, I had just finished texting a client with important information, when Wilfred began to chastise me, stating that I was rude and needed to put my phone away. His reasoning was that he was not allowed to use his phone at work, so he didn't appreciate me using mine. I stared at him incredulously, in shock and amazement. In true Ben Stiller (at the airport boarding scene form from Meet the Parents), I turned around to look at the non existent line of people waiting behind me.
Am I the only one questioning the logic of chastising the customer who is in line because of bad customer service, by giving her more bad customer service?
My friend didn't want to give further feedback on Wilfred's lack of customer service because she felt he was elderly and needed his job. While I felt bad that he was in advanced age and working a menial job, I also don't understand taking a job working with the public, when you obviously hate people.
Being an ambivert, I struggle with constantly being "on" with what I do. Good customer service isn't that difficult. It's so much easier to have a short pleasant interaction, versus a longer awful experience. As Voltaire and Mark Twain simply put it, common sense isn't common. Running a visitor center shouldn't be rocket science, but it apparently is.