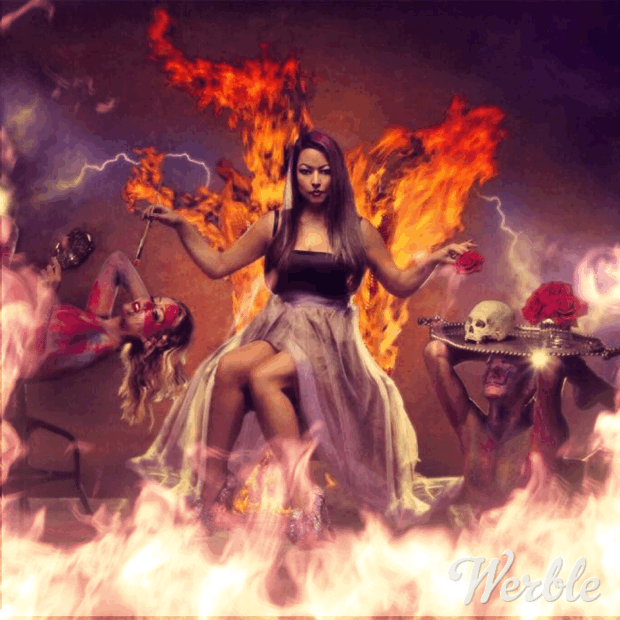 Two years ago, I was asked to participate in the Twelve Days of Dali, as one of twelve featured artists at the world famous Salvador Dali Museum. This was especially an honor, as I was the first makeup artist to be featured at a Zodiac event at the museum. I had done avant garde hair on the models for the grand reopening when the museum moved to it's new location four years prior, so I was excited to be included again in such a prestigious event.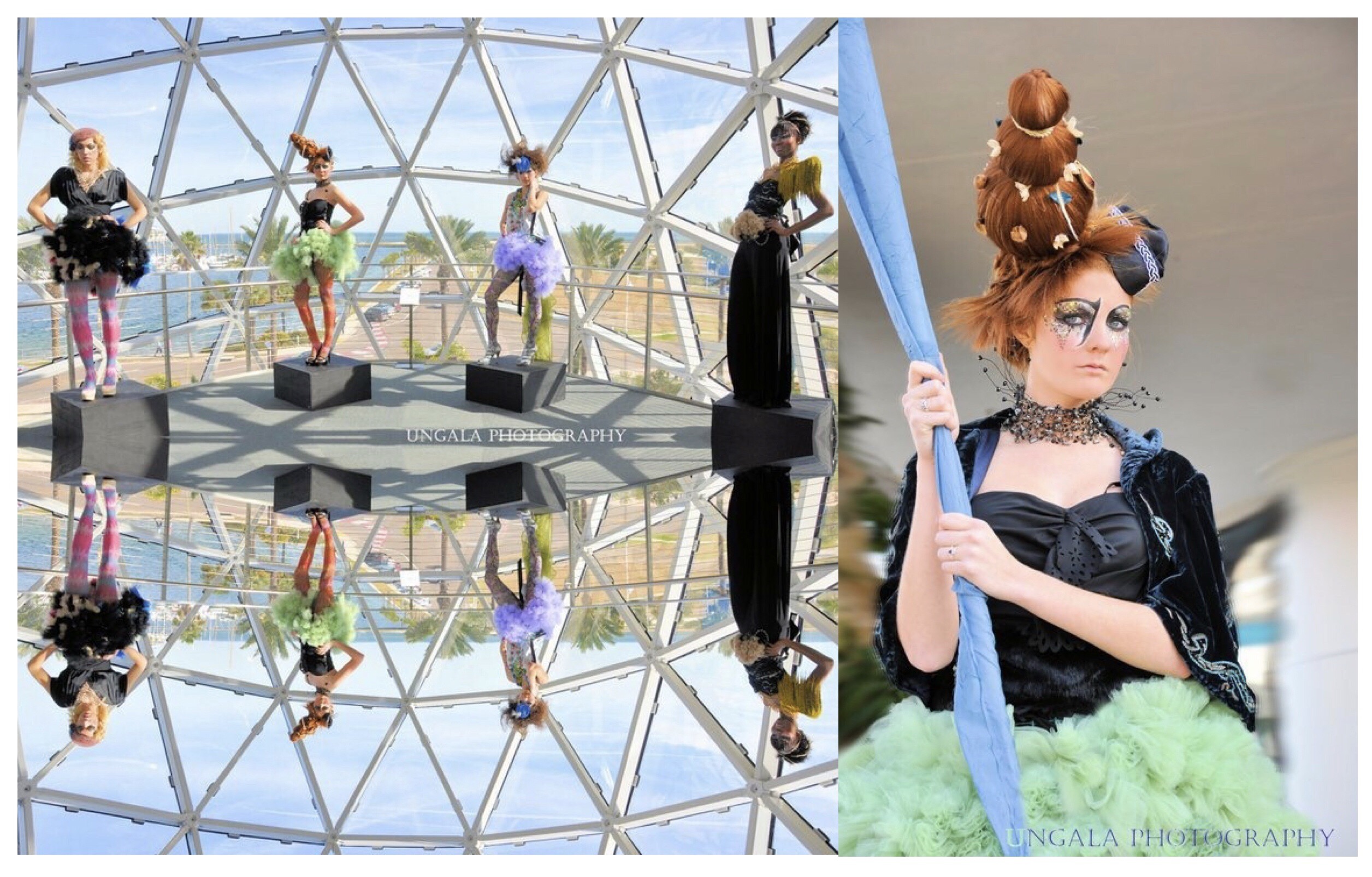 I was asked to submit a photo of myself for the event and in true artist form, I couldn't just send in a boring headshot. I wanted it to be creative and I wanted it to showcase my makeup and hair artistry. Most of all, I wanted it to represent me in the style of the master surrealist painter Salvador Dali.
The first photographer who came to mind, who could bring my vision to life, was Joseph Siciliano. Not only did he have the creative vision, he also photographs the actual artwork for the museum as his full time job. I knew no one else would be more familiar with Dali's works. I told Joseph my idea and he ran with it.
One of the pieces of artwork that inspired me was Dali's fascination with Mae West. My model Whitnie had the perfect look for both the makeup and hair that I wanted to create.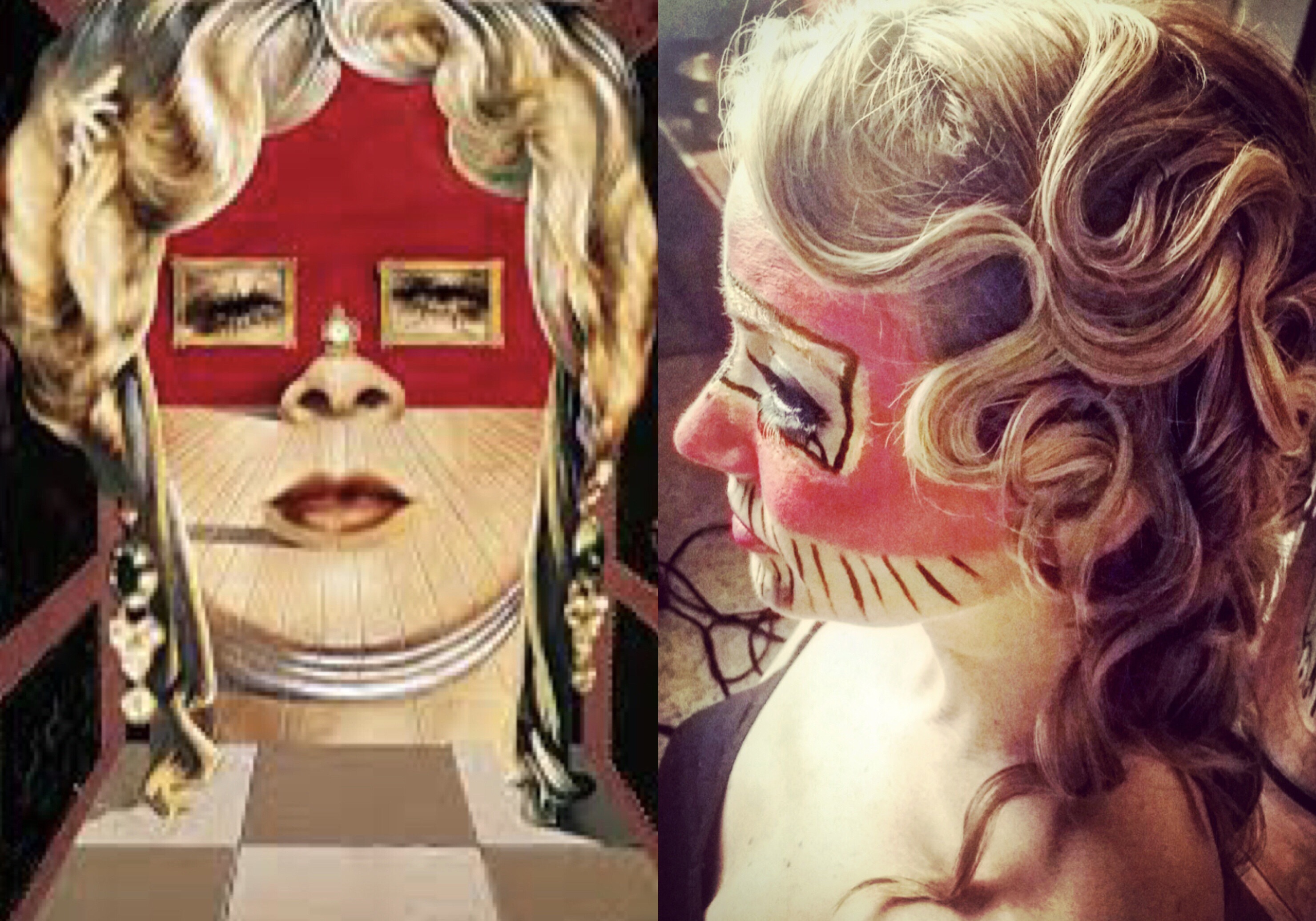 I knew that I wanted to tie in Dali's signature mustache on model Andre's face.
The idea for the shot was based around Dali's favorite elements and symbols. The skull, the rose, surrealism and the duality of male and female. Dali also had a series of photos where he used people as furniture objects. So we borrowed a little from there too.
The shoot was going to encompass two shots that would be Photoshopped together. The flaming chair, then me with my models. Local designer Sara James helped style the shoot and I was excited to wear my custom Ivanka Ska shoes (made specifically from my foot tracing and with my signature purple colors). Ivanka's shoes have been featured internationally at museums and in publications.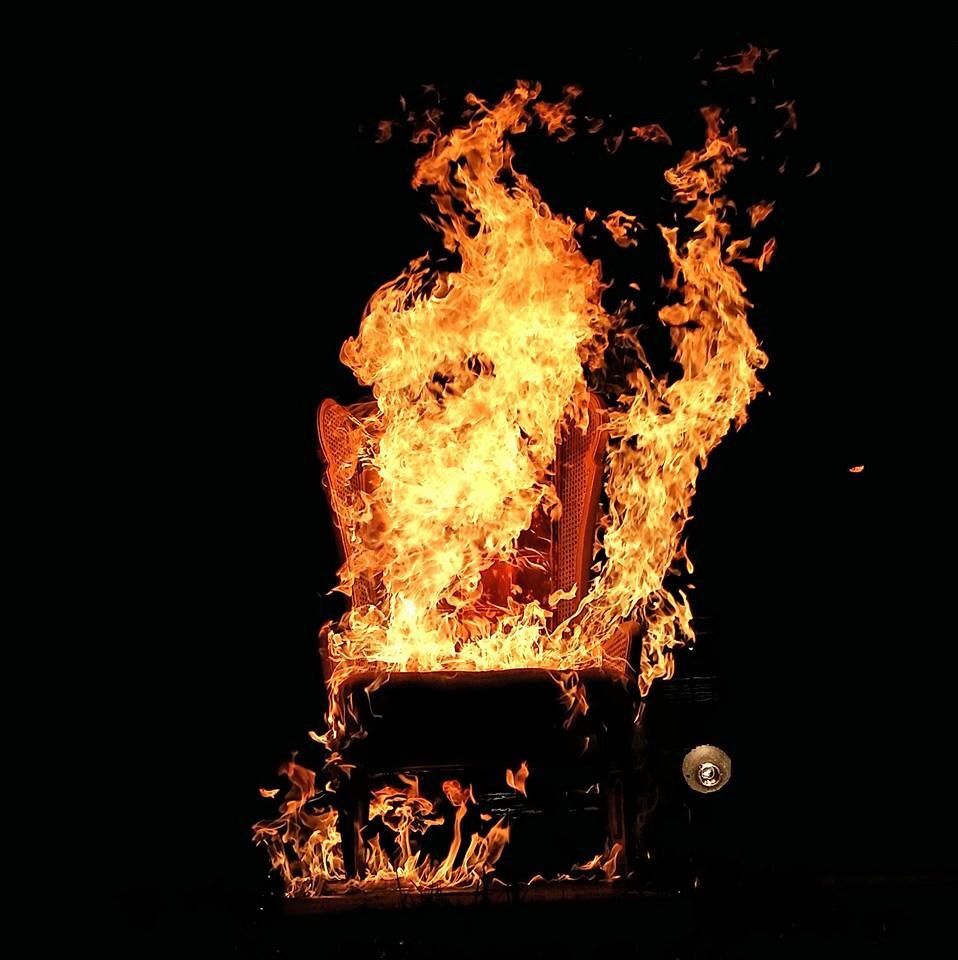 If anyone tells you modeling is easy, they obviously have never done it. It's like an uncomfortable yoga, especially when you're only 5'4 and have to balance your butt on seven books to appear taller in the chair and manage 6 1/2 inch heels.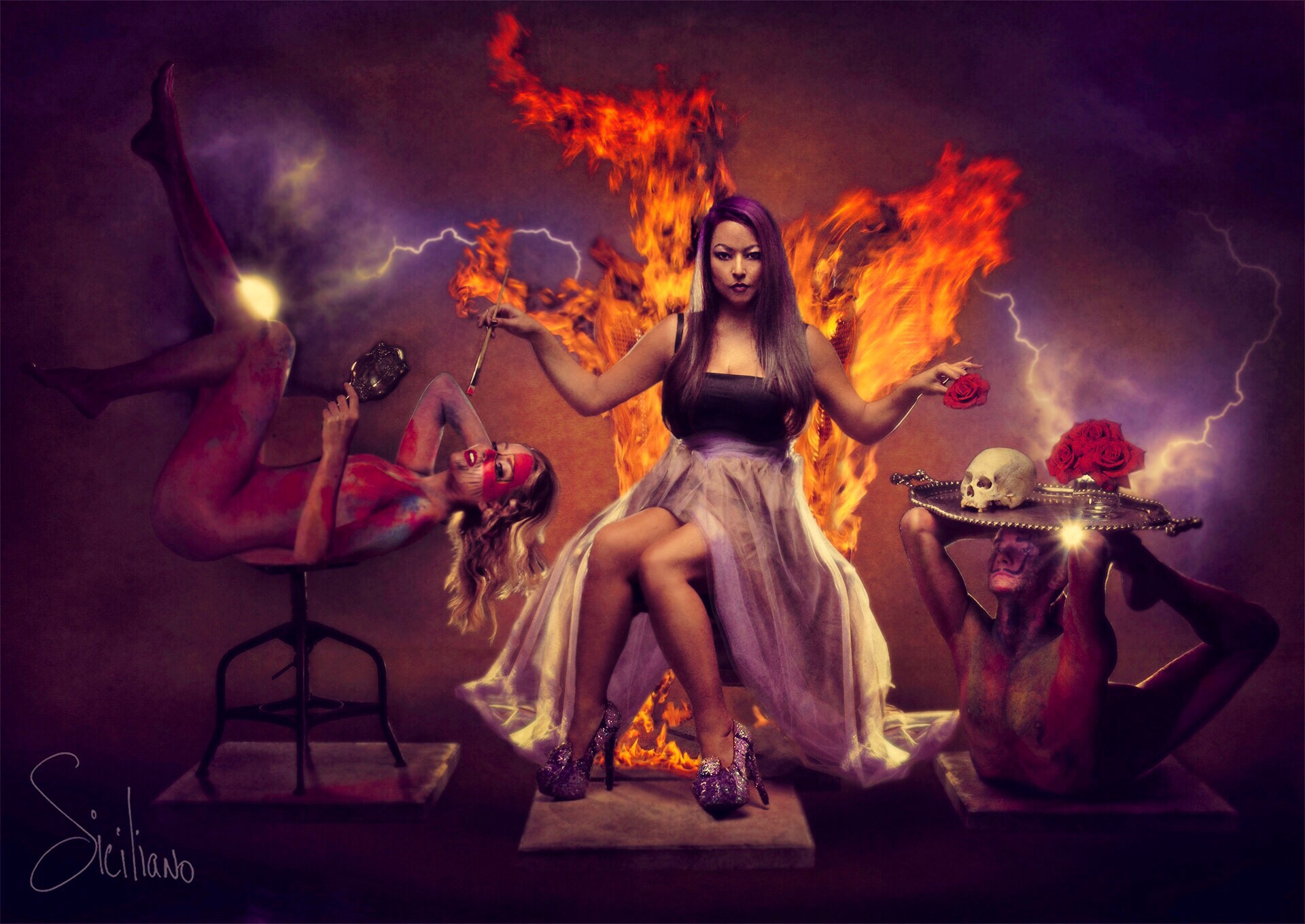 The picture came out beautifully. It was very Dali, yet also reminiscent of an 80's metal band album cover. For those that never knew the story behind the picture and saw it, you may have thought I was channeling White Goodman taking the bull by the horns, but there really is a reason for the portrait.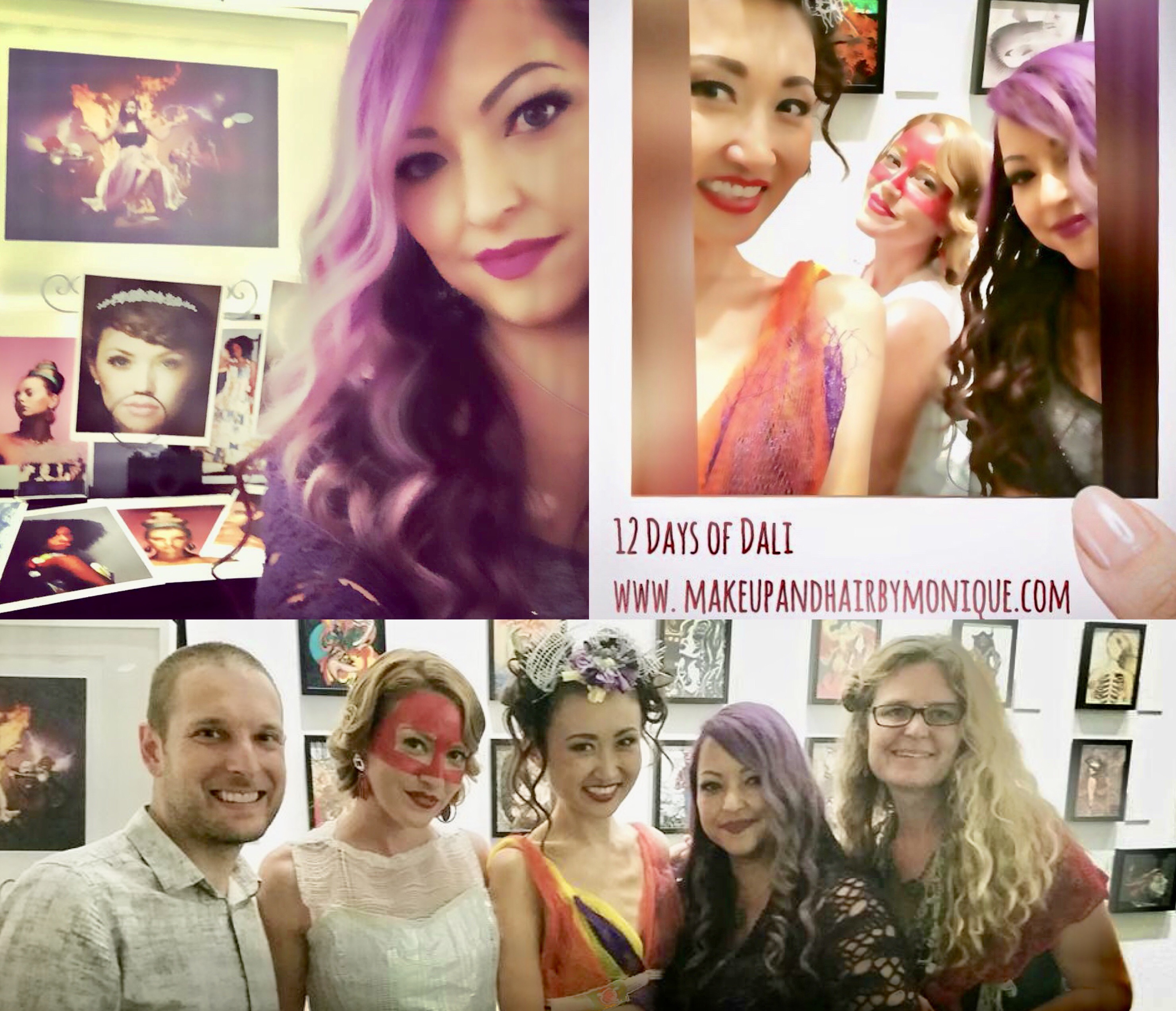 The evening of the event, I wanted to have two models showcasing my work. My original plan was to do live painting, but time would not have allowed for it and I felt it took away from me interacting with the crowd. Instead, I had Whitnie modeling as my version of Mae West and Ailiya modeling as my version of Frida Kahlo (minus her signature unibrow), who Dali had a deep admiration and friendship with.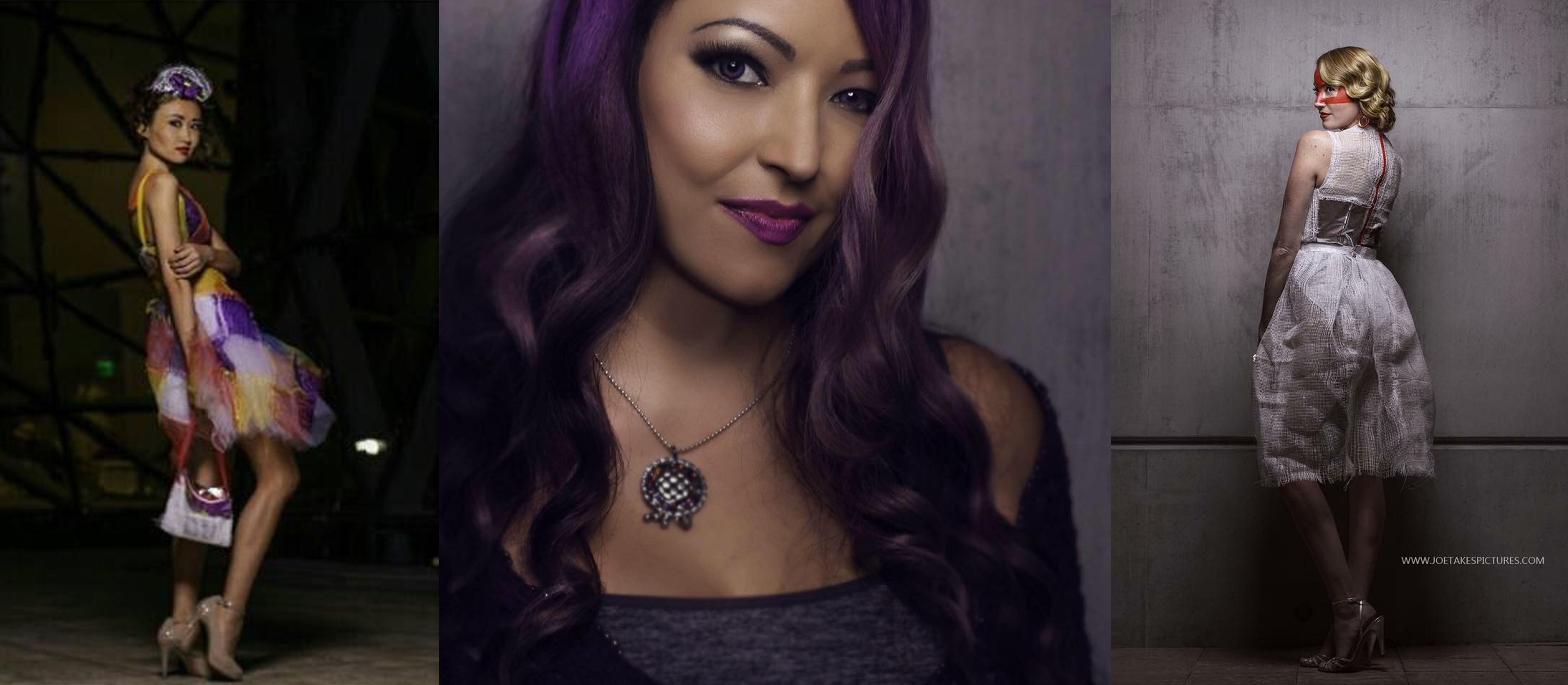 After the show, I had a new found respect for artists who command their own gallery shows. It takes a certain skill and panache to be able to mingle for an extended amount of time. As Queen Victoria once stated, "Beware of artists. They mix with all classes of society and are therefore most dangerous."
http://thedali.org/12-days-of-dali-artisans/