I first remember meeting America's Personal Trainer and Pitchman Tony Little, when he came to my high school.  He shared his inspiring story of overcoming challenges to eventually succeed and excel at the business of fitness.   He was the first person that I can truly remember sharing his tremendous weight loss journey. I remember being amazed at how much weight he lost and the difference between his before and after photos.  He was so full of energy and was a naturally captivating public speaker.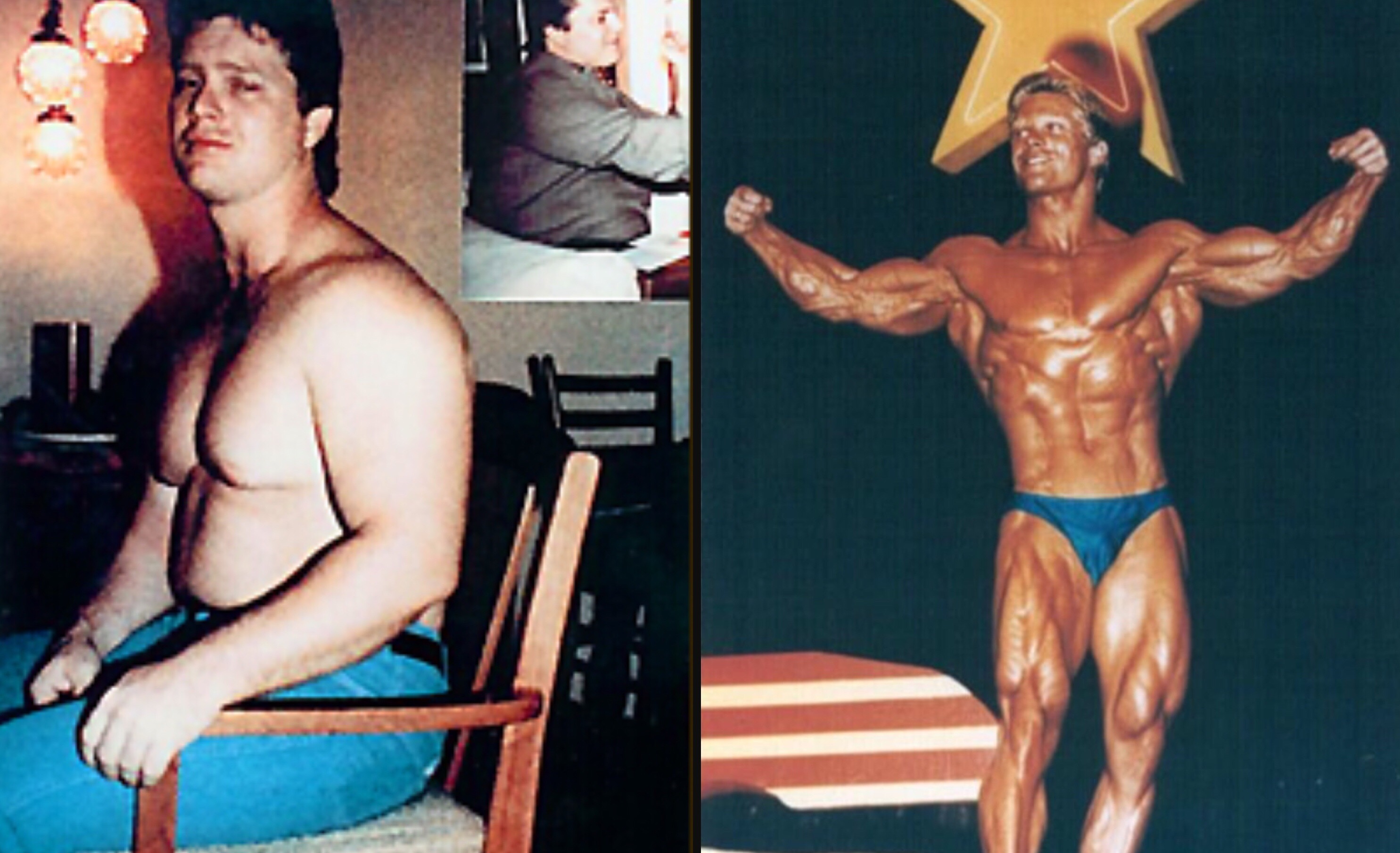 I often get asked to do video segments, being a professional makeup artist and I usually decline, because I don't usually like the way that I appear on camera. As I've said before, I'm much more comfortable behind the camera and scenes.  This time, I actually agreed and proceeded to worry until the moment I finally finished the first segment.
When I received the email with details, there were instructions that we were actually shooting at Tony's house. This was for Tony's anniversary segment on the Home Shopping Network.  I was going to give testimonials on a few of Tony's products, that I had tried. When I saw the other names on the email, I looked up the others to see who they were. Immediately, I started stressing.  Every name I pulled up on social media, turned out to be what appeared as fitness models and professionals, with the exception of the doctor. Was I the before?
Oh God. Why did I agree to this? I wasn't nervous about the on camera speaking aspect, as much as I was how I would look next to incredibly fit models.  I had an abcess weeks earlier and had actually had a root canal two days prior to the shoot. Did I still look like a chipmunk storing food for the winter?
I had a nightmare experience on a shoot before I had lost the 40 pounds quite a few years ago. I was significantly heavier and was hired to be the makeup artist for a weight loss commercial. About a half hour into shooting, the creative director asked if I would stand as a background extra in the scene. They assured me that I would be blurred in the background and not to worry. Normally, I never have to worry about this, as the purple hair usually deters people from asking me to do these types of things. As the shoot went on, they kept scooting me forward to the point I was eventually next to the main talent. I was horrified. I was the before, standing next to the after. Thankfully the segment never aired, but I got paid for dual roles of both makeup artist and actor.
I walked into Tony's house, nervous about what was about to happen. I was the second person there. The first was actually a woman that I had worked with on a previous catalog shoot. She asked if I was doing makeup and hair today. I told her no, that I was actually speaking on camera. She was excited for me. Of course, I came camera ready with my makeup and hair already done, but I introduced myself to the makeup artist on set. She wasn't Tony's usual makeup artist (as she was on vacation), but she seemed professional and had done quite a bit with Home Shopping Network. We knew several makeup artists mutually.  The one thing that I appreciated about Tony, is that he is self admittedly loyal to his makeup artist. It had been documented in previous news articles. That goes along way in my book.
Tony came up to introduce himself and thank me for coming that day. He was a more tame version of the Tony I had remembered from years past.  There was a calmness about him.  I could relate. It's exhausting to always have to be "on" in this business.  Tony also went through financial events, to accomplish the ultimate second comeback, after an employee stole nearly $600,000 from him and he had to essentially rebuild again.

I went through the products that I would be speaking about.  I felt confident about my oratory skills.  When I started my first segment, the words flowed naturally.  I nailed it in the first take. One of Tony's employees, who was a client and friend of mine, told me that Tony hated when people drone on and on. I made sure my testimonial was concise, to the point and relevant to my job as a traveling makeup artist.
Another gentlemen showed up, who I had previously worked with on a retirement community and an air conditioning company shoot. He also asked if I was doing makeup that day and was equally excited that I was actually in front of the camera instead. He showed me the picture of us that he still had in his phone from two years ago. We decided it would be fun to take another picture in the same pose and put them side by side.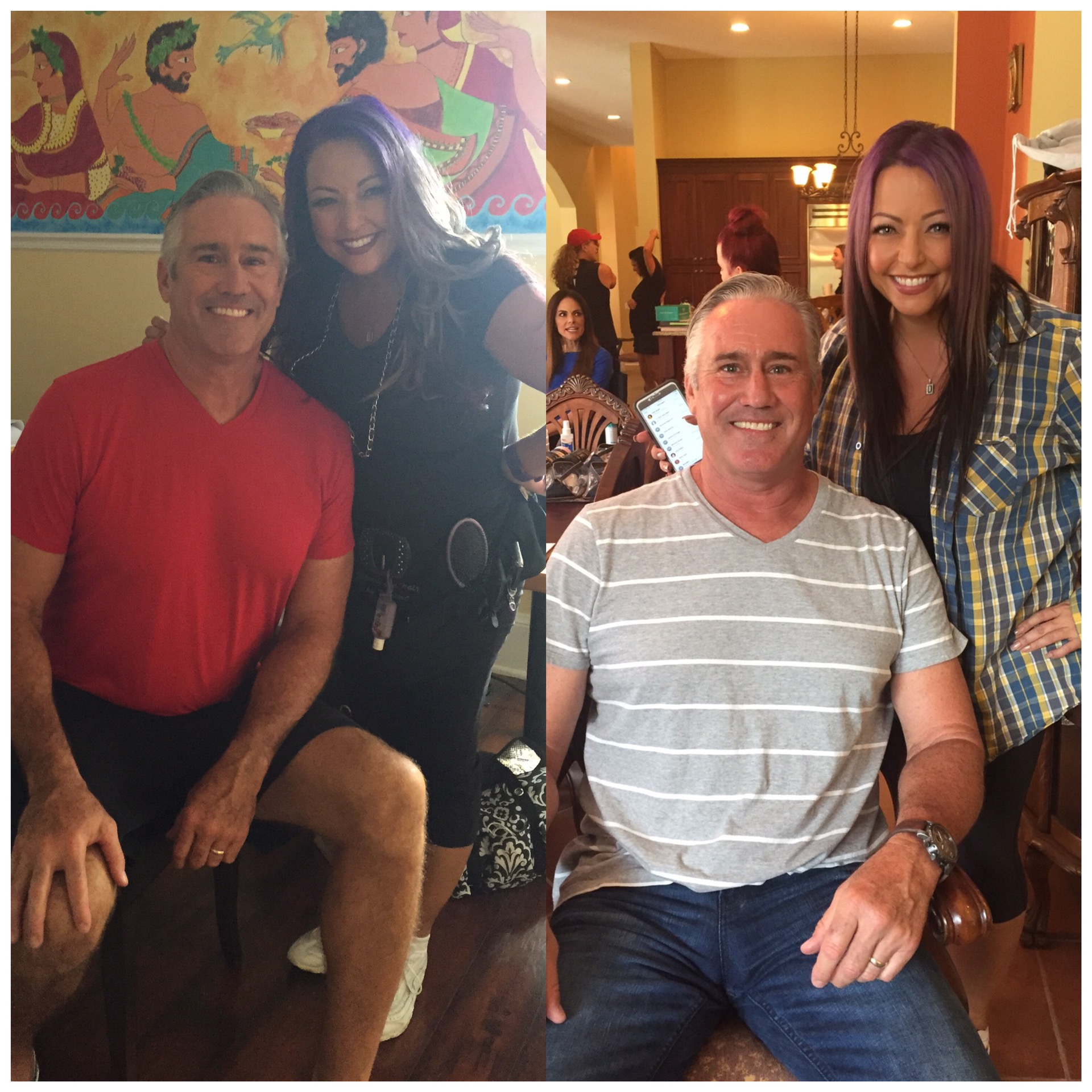 I finished my segments that day, proud that I didn't embarrass myself, but determined to continue to work on my personal fitness journey. My goal is to not have to worry about my appearance on camera. I would like to eventually take on more speaking roles and engagements. I used to speak to crowds of hundreds in my previous corporate career. My talent agency keeps sending me audition and casting notices, but I have yet to try.  I've been asked to speak to a women's entrepreneur group since this television segment.  I am looking forward to actually sharing my story, my journey to who I am today. I've struggled with weight issues most of my adult life, fluctuating back and forth from thin, fit, overweight and back to healthy. I can do it…… and I will. After all, everyone loves a good comeback story.