I waited in the cold green room at 6am at the Home Shopping Network, waiting anxiously to meet her. Her flight had gotten in late and as a result, she would be getting to the studio later than expected. She finally walked in with her entourage of assistants, producers and her regular makeup and hair staff. At the age of 63, she looked better than most women in their 20's. Without a stitch of makeup on yet, I saw her natural beauty up close and personal. It was no surprise that she was once named the ideal of American Beauty according to Allure Magazine.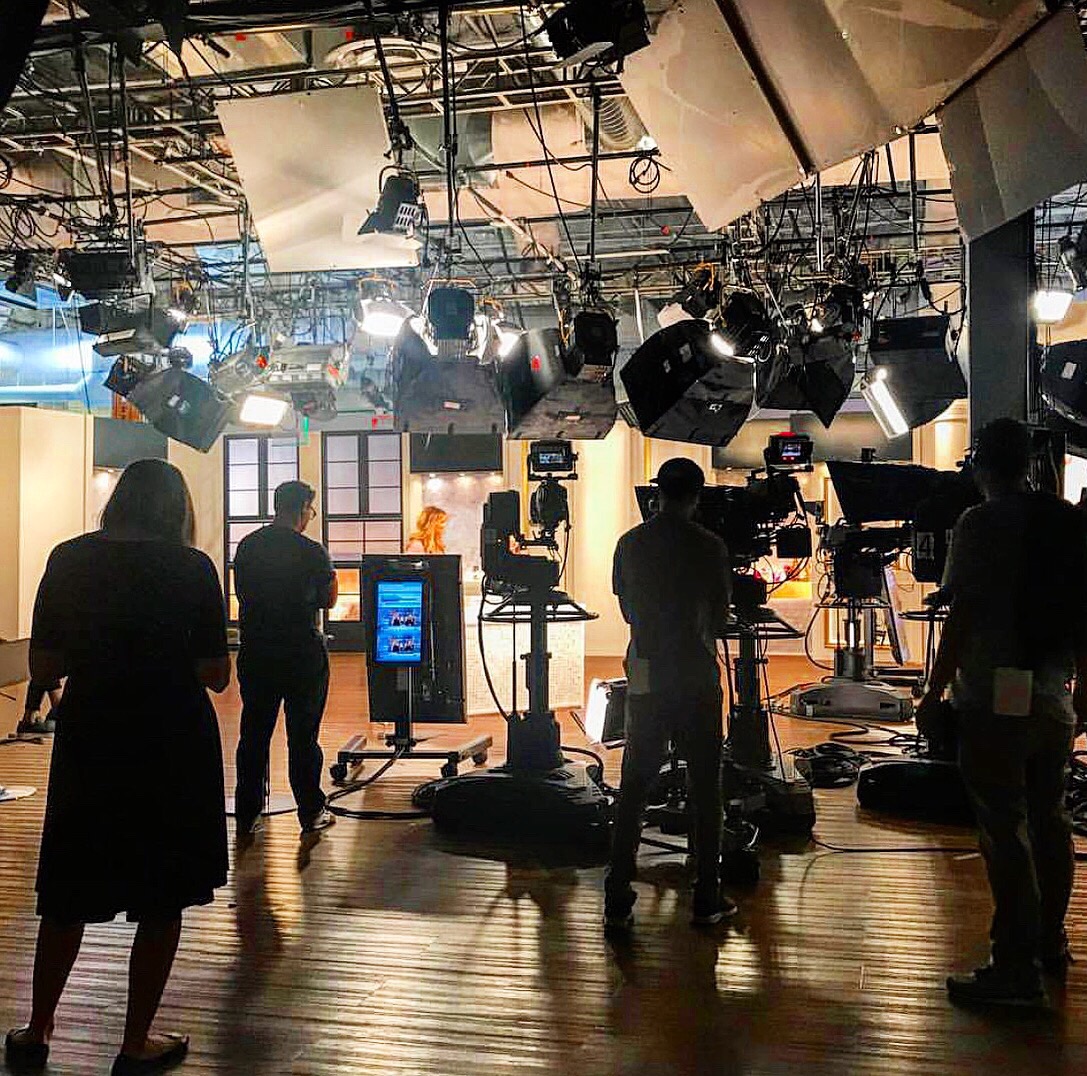 Having only gotten a few hours of sleep, coffee was the first order of business as she beelined to the coffee pot. There was none ready yet.
She turned to me, smiling, as I introduced myself to her. I remember thinking again how grateful I am that my job allows me to spend time with people that I had only dreamed of meeting, much less spending any significant amount of time in close proximity having normal conversations.
I had just started professionally manicuring on sets a few years ago. In the Tampa Bay area, you make more money based on your ability and number of skills that you have in the production world. While I had considered makeup and hair my primary interest for almost two decades, I also viewed manicuring as an additional way to get my name known to agencies and talent alike. Since adding nail services to my session artistry repertoire, I have worked with notable celebrity manicurists Deborah Lippman and Michelle Saunders.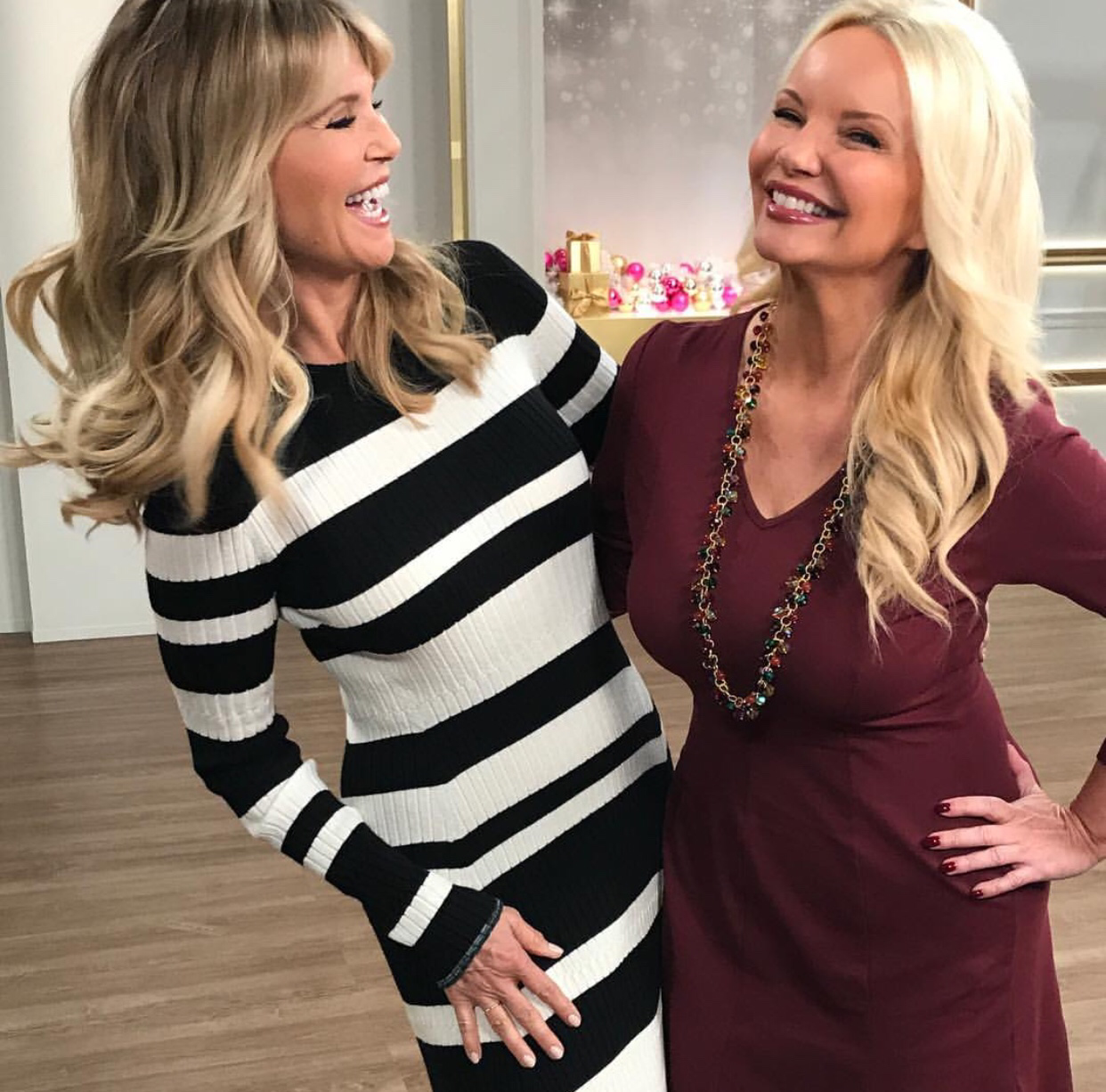 A week before Hurricane Irma struck Florida, I was scheduled to perform a manicure on Model, Actress, Entrepreneur and Animal Rights Activist Christie Brinkley for her segment on Home Shopping Network. As the storm approached, the gig was indefinitely canceled until further notice. I finally got the call again and I was elated to have the chance to work with this iconic beauty. Working on celebrities, you have to submit several examples of your work. Already having an extensive makeup and hair portfolio, I understood the importance of maintaining professional pictures and a thoroughly detailed resume.
Christie has her regular makeup and hair artists, who travel with her. My hope in working with her, manicuring her nails, is that I could build rapport and relationship, that if she ever needed a backup, I would then be considered.
One thing that I have always done in any job I have had over the years, is to do thorough research about who I am working with. This began when I worked in Corporate America and interviewed for dream jobs. I spent an ample amount of time researching the companies and departments to which I was applying for. I wanted to speak intelligently on subjects and show that I took the position seriously as demonstrated by my interest in that area. I also wanted to know more about who I was working with. Christie was no exception.


The only instruction I had gotten from her company was to just have a few color choice options available for nail polish.
In production, you are always told to wear nude or neutral nail colors. I managed to find a few different options for nail polishes, after seeing that Christie was a huge animal rights activist and surmising that she would only use cruelty free beauty products, as she has been a lifelong vegetarian.
She sat in the salon studio chair and I proceeded to remove her current polish. I studied her hands for any dry areas or hang nails. When you age, your hands and your neck always give away your true age regardless of any plastic surgery. Christie took impeccable care of her skin. Her delicate hands showed barely any signs of aging.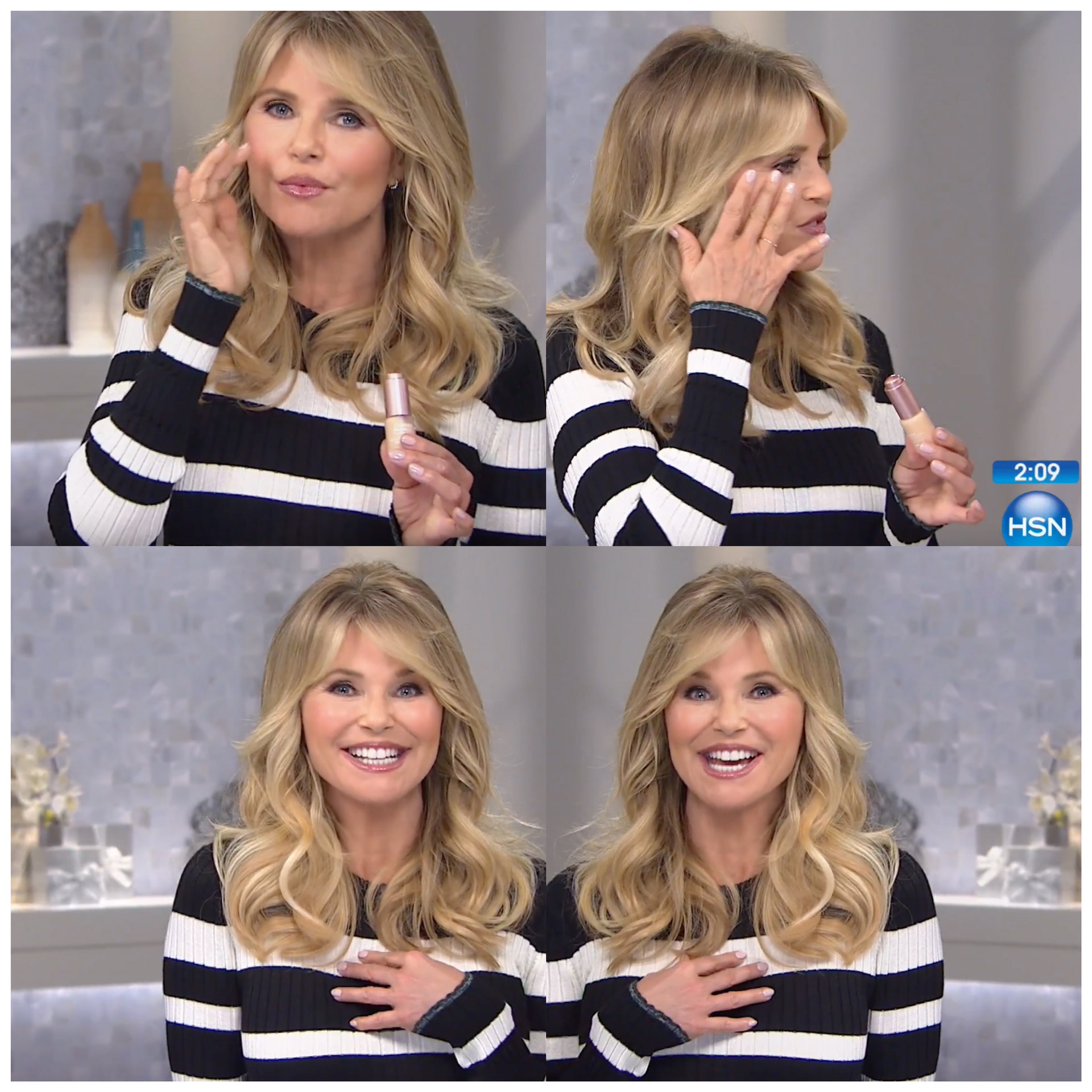 As she read over her materials, prepping for her segment, I polished her nails with the polish she had given me. She had Maxus, a cruelty free line based out of New Jersey. The color was called Adored. Maxus is a fairly new brand of nail products, established in 2015 and heavily focused on maintaining natural nail health.
Christie sings softly as I put on the second coat of polish. She has a beautiful voice and she can keep her pitch. After following her Instagram and seeing her music posts, it's not hard to see how her love of music connected her to her second husband Musician Billy Joel.
They are trying to find a red eye flight for her, so that she can get home that evening to Long Island, where she lives in Sag Harbor. No such luck. I spoke up and recommended a few other smaller airports to her assistant. Christie was so thankful. She was tired and looking forward to massages she had scheduled with her daughter Alexa when she got back.
I finished her manicure off with another cruelty free brand, Seche Vive Instant Gel Effect top coat, then with cuticle oil on both her finger nails and toes. I massaged hand creme to her hands and feet.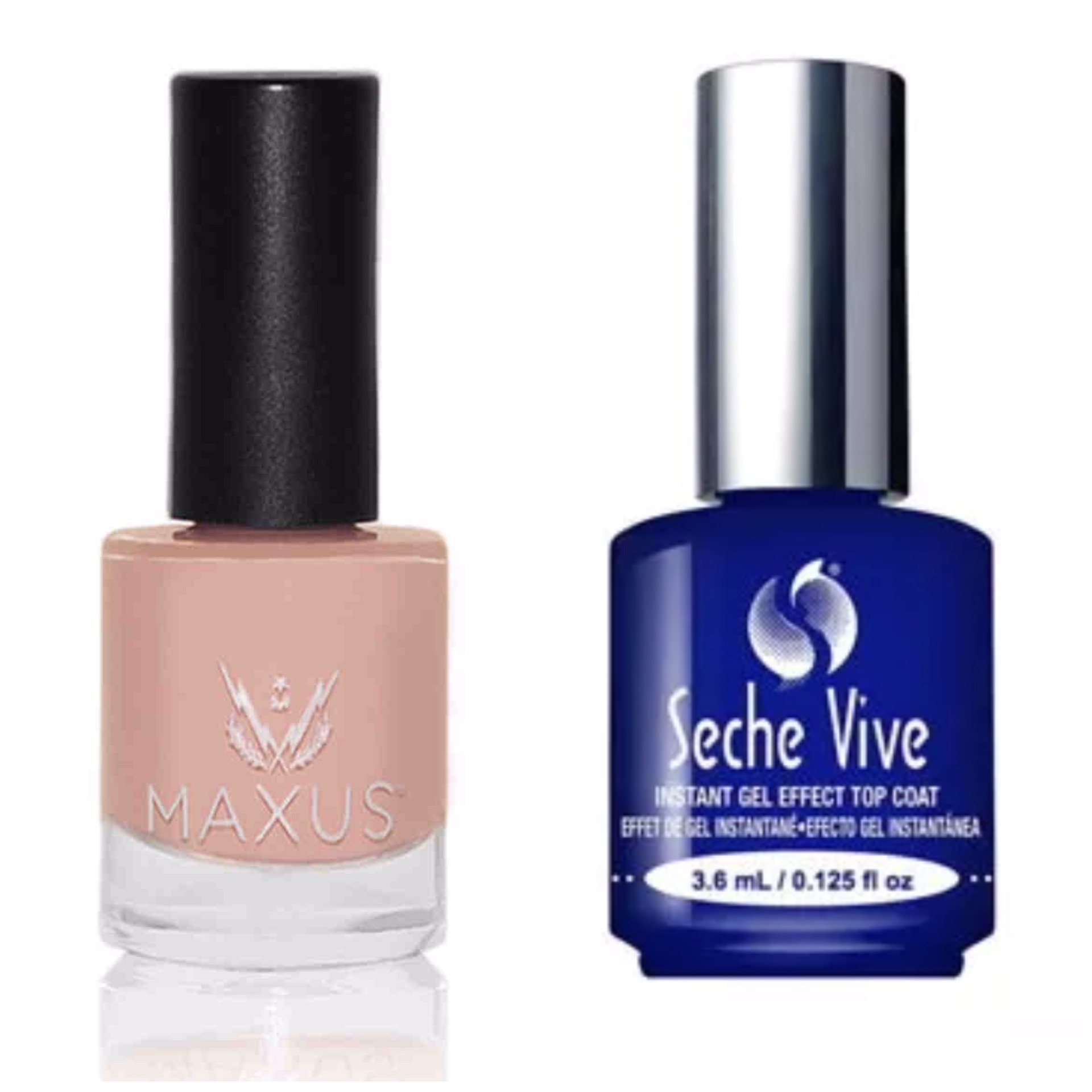 Her hair stylist complimented me on the speedy manicure that I did, saying that I did a great job. He had started on her hair as I was manicuring her. I watched him, trying to see if I could learn anything from his technique. We both used the same L'Oréal Elnett hair spray, a staple in the production world because it has a fantastic hold and you can brush through it without it flaking white.
Christie's makeup had not even been started yet, so I knew that I wouldn't be able to get a picture with her. Instead, I settled for a photo of her hands, showcasing my work. I offered to stay until her polish was completely dry, but she felt bad making me wait, as her segment wouldn't be on for another few hours. I thanked her and told her to have a good show(s) and a safe flight home. The woman who has graced more than 500 magazine covers over 30 countries and 6 continents, thanked me again for coming out so early that morning.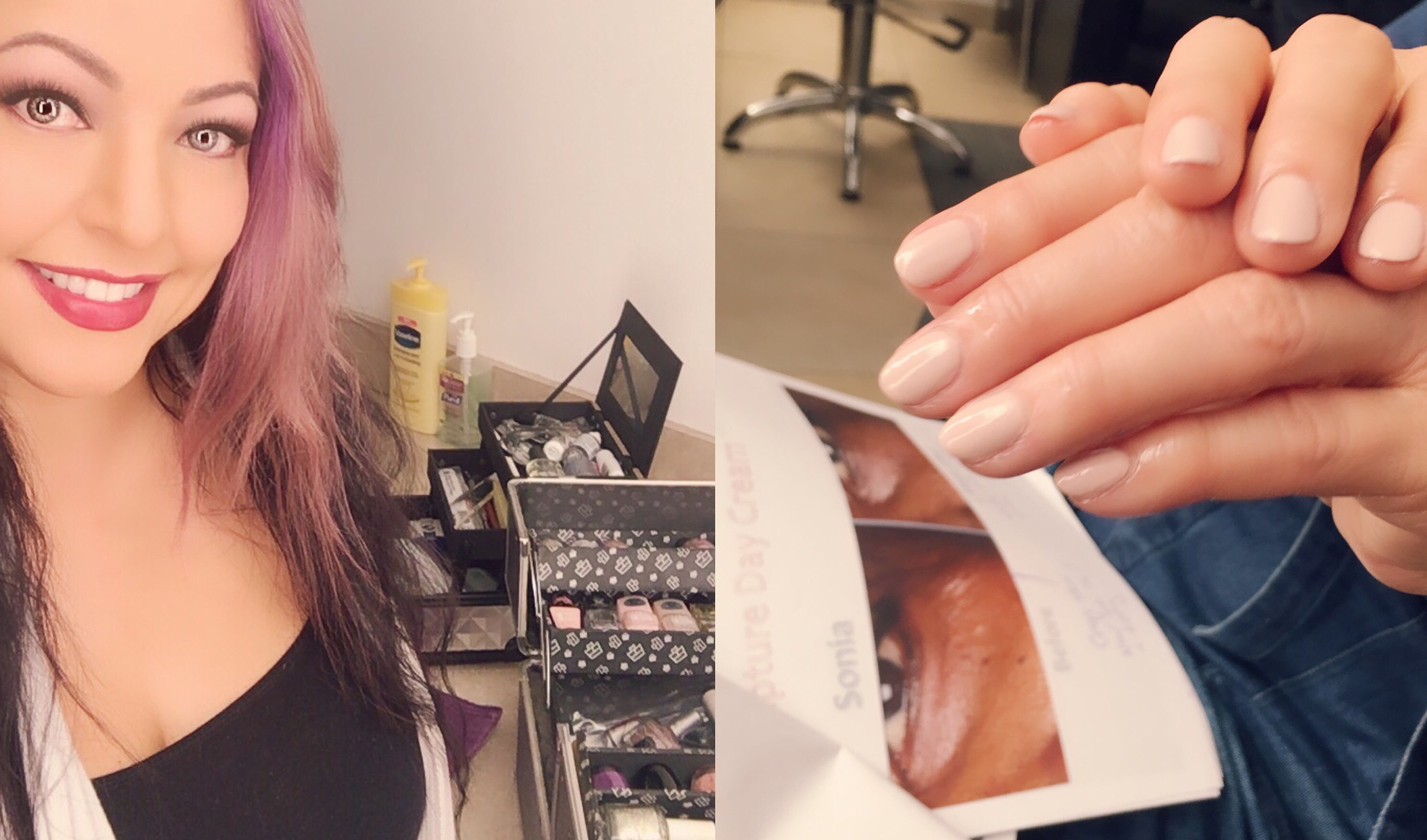 Christie's Products: