For two days this past week, I've been lucky to work with one of my favorite beauty photographers www.adrienneandersen.com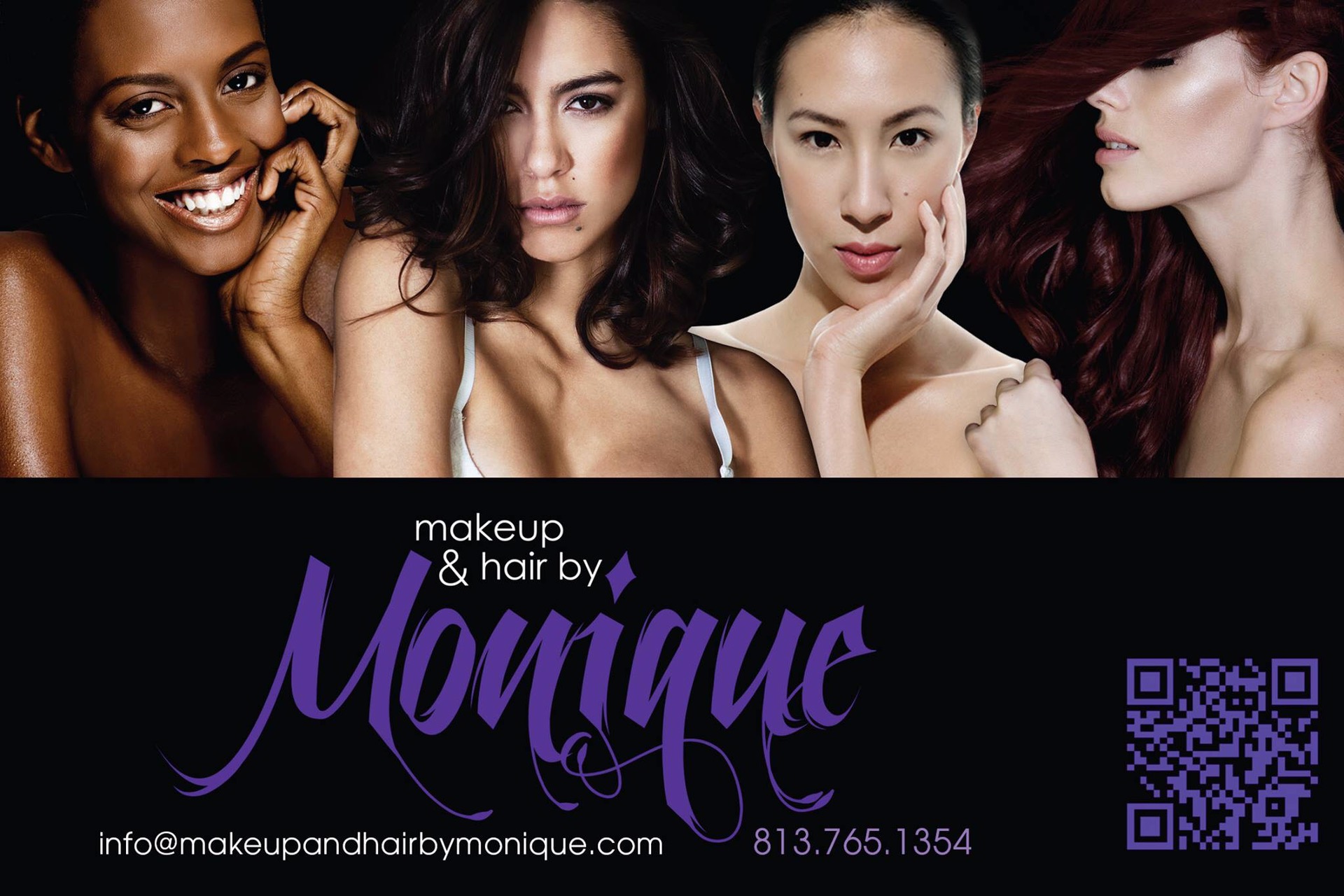 Adrienne is the photographer who is responsible for creating the images that I currently use for my marketing and advertising. She shares my philosophy that every skin tone is beautiful and diversity is essential.
Wednesday's shoot was a last minute shoot, as Adrienne had another makeup artist scheduled previously and that artist cancelled on her an hour and a half before the shoot was supposed to start. Adrienne called and texted me in a panic, as she needed a makeup artist who could do both makeup and hair, as it was for a model portfolio shoot. I quickly showered, threw on some clothes and a little makeup and drove to the location.
One thing that I have always prided myself on, is my dependability. I've worked through excruciating pain and on the rare occasion I was not able to make a gig, I always found my own comparable replacement. I figure that's my responsibility and I wouldn't want to place additional stress on my client to scurry and find a replacement at the last minute.
The client yesterday was a thirty one year old woman who decided that she wanted to put together a portfolio to try her hand at modeling.
Adrienne did a fantastic job in assessing what her ultimate goal was and advising her the types of pictures she needed for her respective age.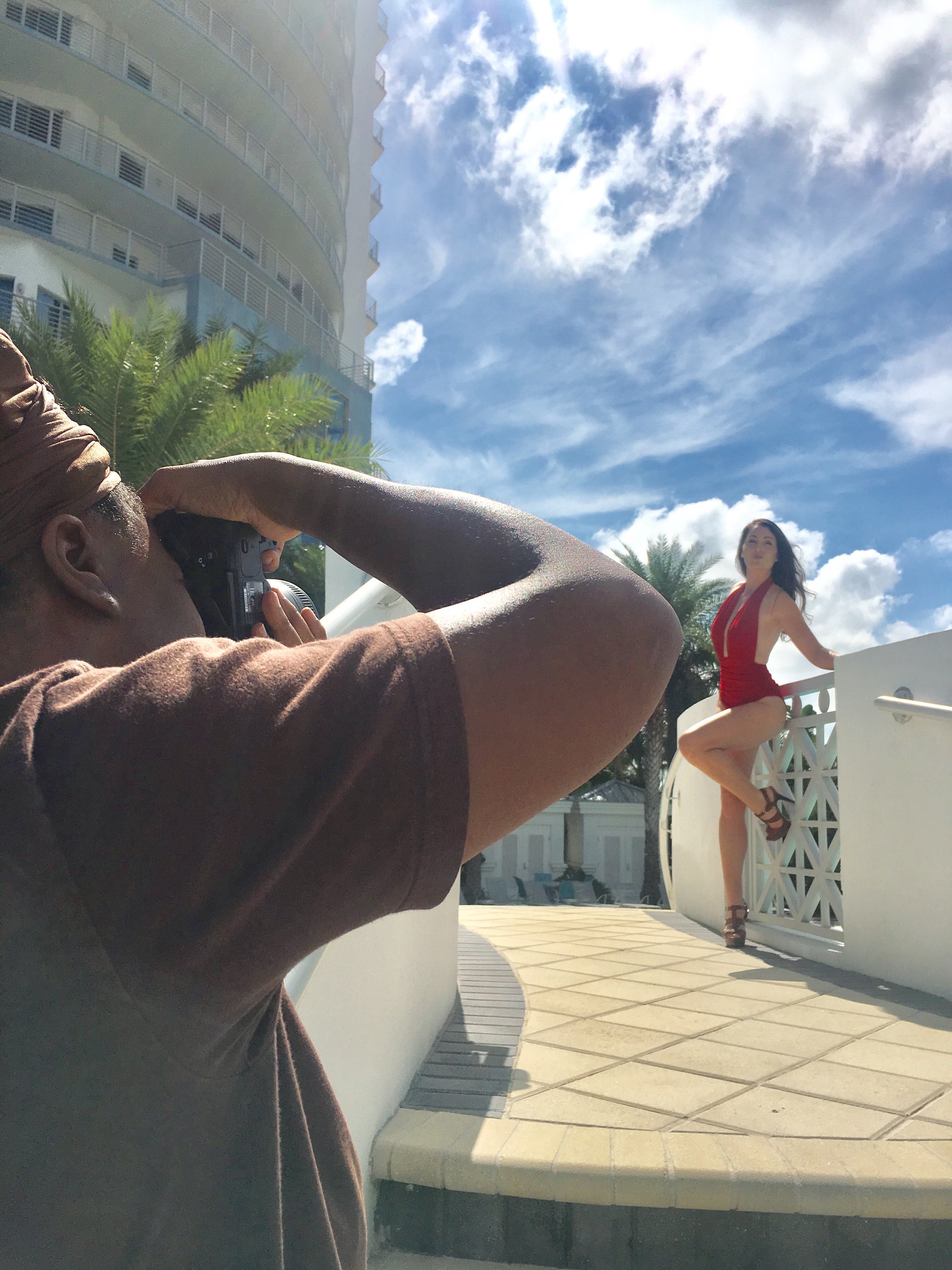 This was the view from the condo we were getting ready at.

​
What a beautiful location we had.
​http://makeupandhairbymonique.com/wp-content/uploads/2017/08/Video.mov​
Thursday's shoot was with a beautiful model from Trinidad. She had the most beautiful skin color and she immediately worked the camera with her eyes. She knew how to smize.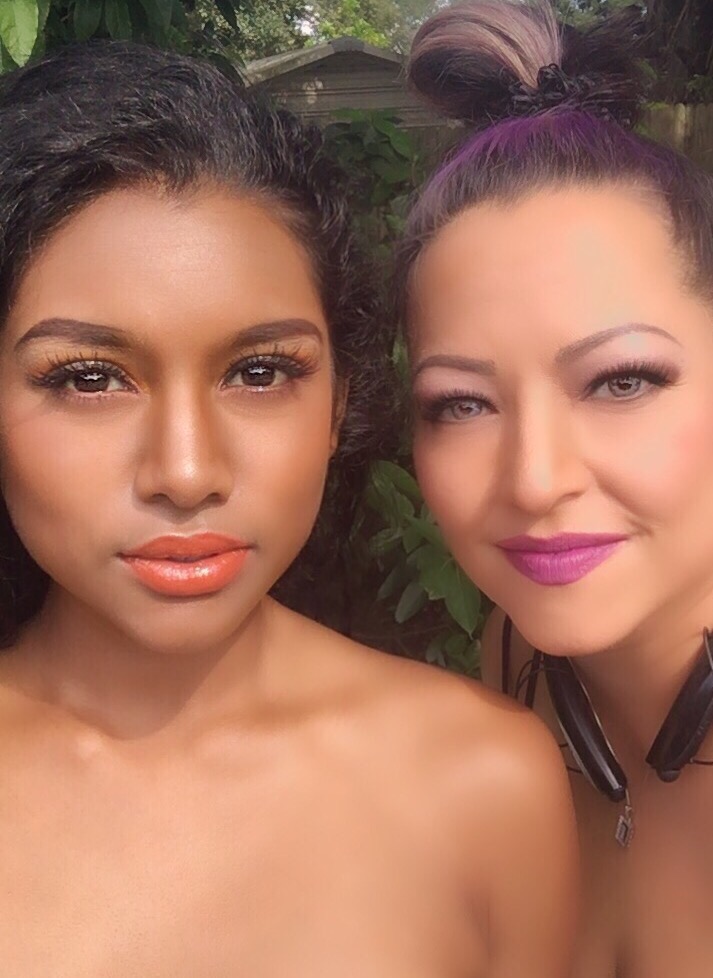 We are doing beauty shots in a kiddie pool with flowers for a perfume ad. I chose eye gloss from MAC Cosmetics for this shoot. I used the orange color for the lips as well.
http://m.maccosmetics.com/product/13840/49678/products/makeup/eyes/shadow/studio-eye-gloss-steve-j-yoni-p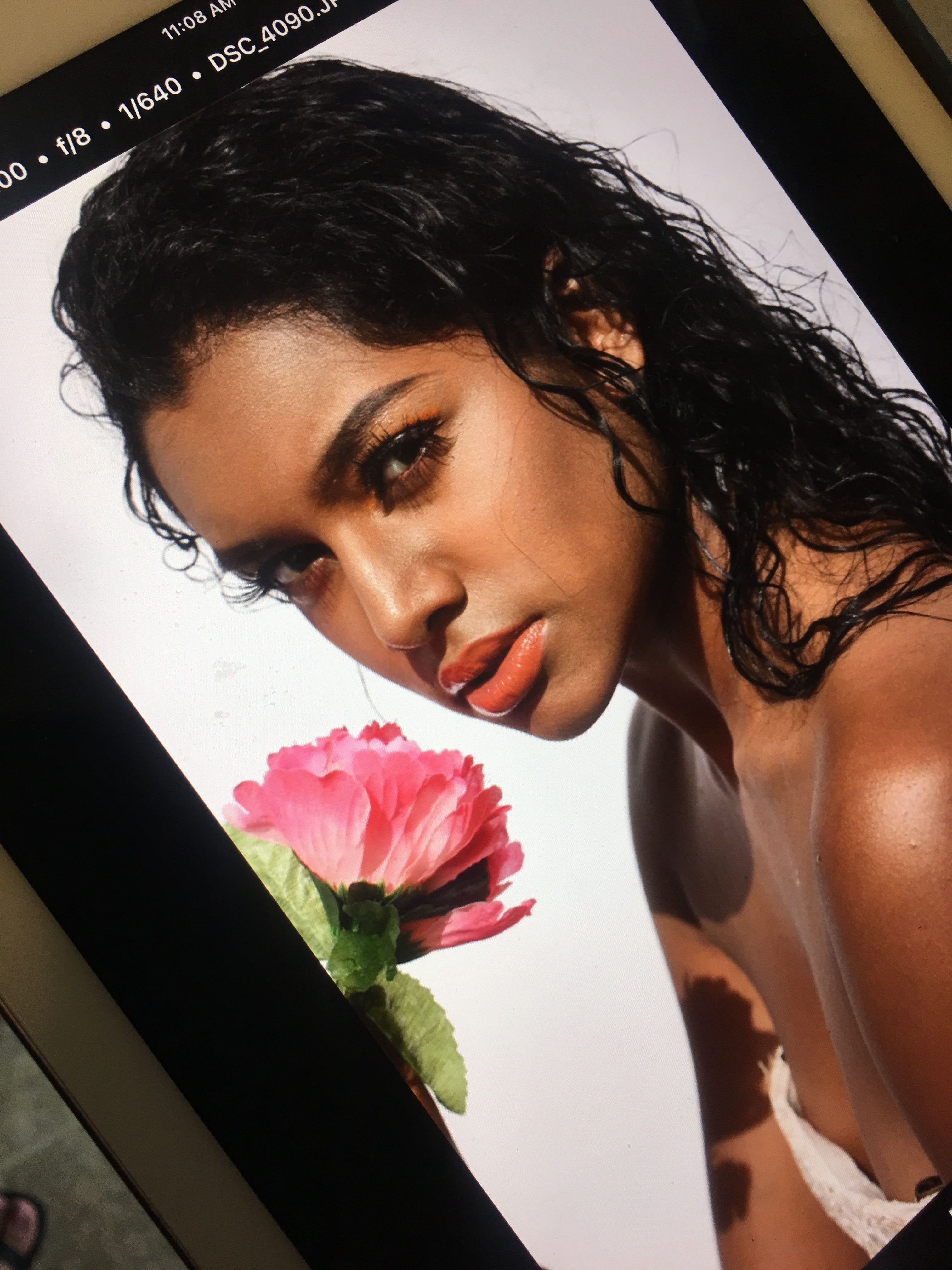 This picture was straight from the iPad, which was tethered throughout the shoot. I think it looks good straight out of the camera, completely raw and unedited.
We went on to do my shoot last. I wanted a beauty portrait done by Adrienne. She's never shot me before. I actually hate being in front of the camera. I turn into Gilbert Grape when the lens is pointed at me. I want to use the pictures for my advertising and marketing materials. As much as I try to replicate the fierce look that I think sells my image (and one usually only captured in selfies ) my smile and laughter always seems to come through. I really do have resting smiling face. I can't help it. Adrienne captured the actual me. I can't wait to see the finished images. I'm not like most clients. I don't want to see all of the raw images. Just give me what you think are the best photos and edit them to make me look my best.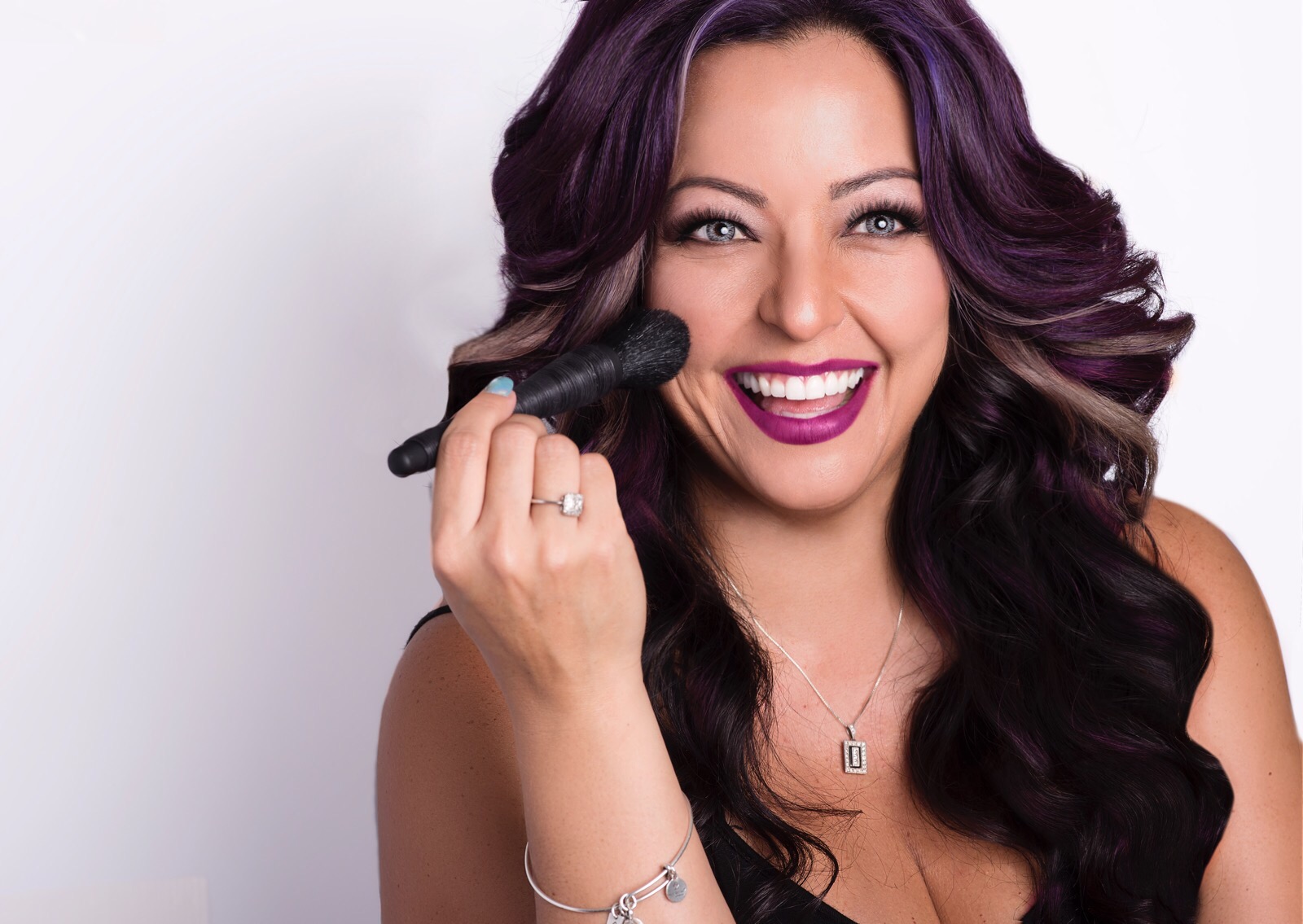 Adrienne's daughter "Tootie" is adorable. She wanted to take a picture together, so I used Snapchat, figuring she would enjoy the cute filters. She was an excellent assistant today.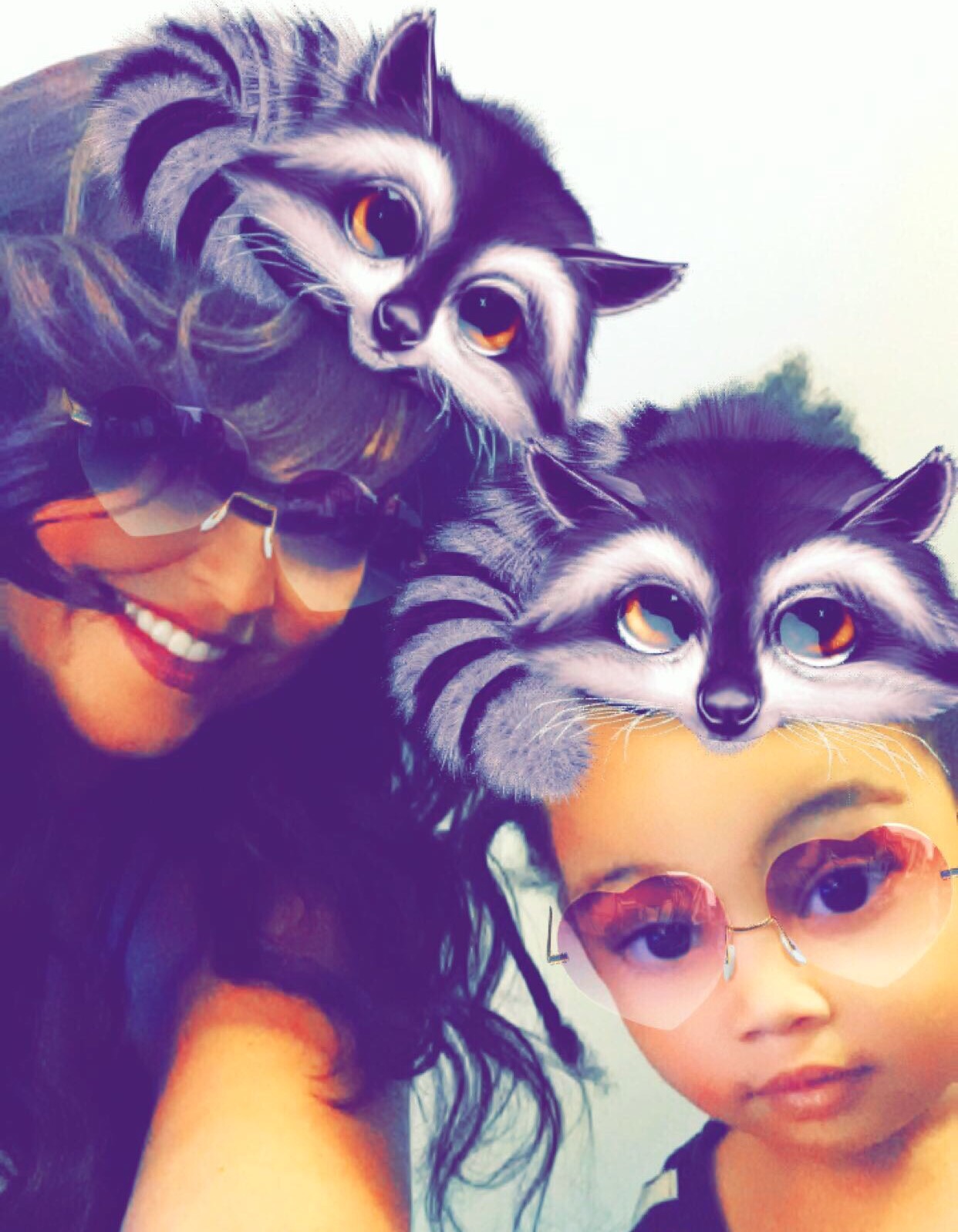 This girl is so comfortable in front of the camera, that I'm jealous of her natural beauty. This is the look I wish came naturally to me. This two year old nailed it. My legacy lives on, as now Tootie is asking Adrienne to take more raccoon pictures. I see a Snapchat download in their future.
Like sands through an hourglass, these are another few days in the life of the Traveling Makeup Artist.